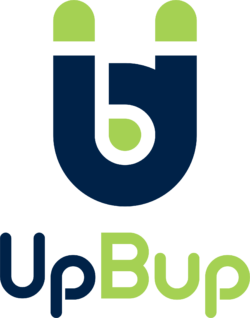 Ridiculously easy childcare forms
Go digital with electronically signed childcare forms, daily attestation forms, staff forms, exam uploads and more. Request, monitor and manage process remotely. Review online and print forms when ready.
Challenged with forms?
Reminding parents to complete forms over and over again? Incomplete forms or hard to read hand writing? Managing paper, faxes, email versions? How do you report on permissions and allergies found on forms submitted by hand? UpBup is a cloud-based platform to manage your enrollment forms and utilize the data within the form for classroom and compliance reporting.
Child care providers using UpBup include
---
"Why the heck didn't we use UpBup before this year??" – Stacy Watts, thankful Head of School at Berrybrook School, Inc.



I always felt there had to be a better way to get the information and signatures we need for enrollment. Chasing after and nagging parents was not effective or fun. We tried lots of low tech fixes ourselves over the years and never solved the problem for ourselves or for parents. Then along came UpBup! At first it seemed too good to be true; that someone with a relevant background and significant expertise would work to find a solution to this recurring problem. But it is true. We rolled out UpBup to over 350 families this past summer and had tremendous results. Administrators across our programs found UpBup's systems to be simple, accurate and efficient. And to make it even better, their customer support is excellent! UpBup gets our strongest recommendation, give it a try!



Since we launched UpBup at our group of schools it has made our jobs immeasurably easier! Parents liked the ease of the online system and how it allows them to easily make changes. I know they will love it when it's time to renew all the paperwork again for a new school year! The forms are cleaner and easier to read. Utilizing UpBup form data for classroom reporting and the Children's Record Checklist report has saved us a huge amount of administrative time by eliminating manual double entry of form answers. The UpBup team has been right there to help every step of the way! I couldn't recommend the UpBup system enough to other early childhood programs. It will dramatically change your workload!
Want a demo?
---
Call us, email us or fill out this form and we will contact you to schedule a demo
781 591 0904

hello@upbup.com